Book your christmas party here at Tay Do!
Looking for somewhere to have your christmas lunch/ party with work mates, family or friends? We are now accepting bookings for this christmas. We offer christmas set menus for your group and can accommodate any size and time.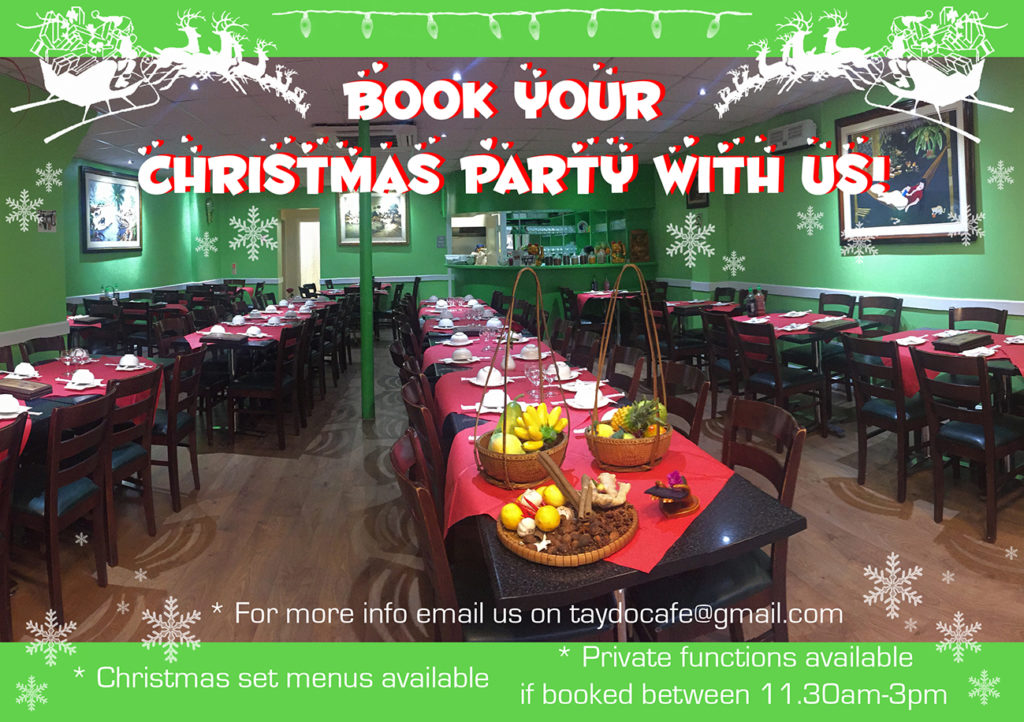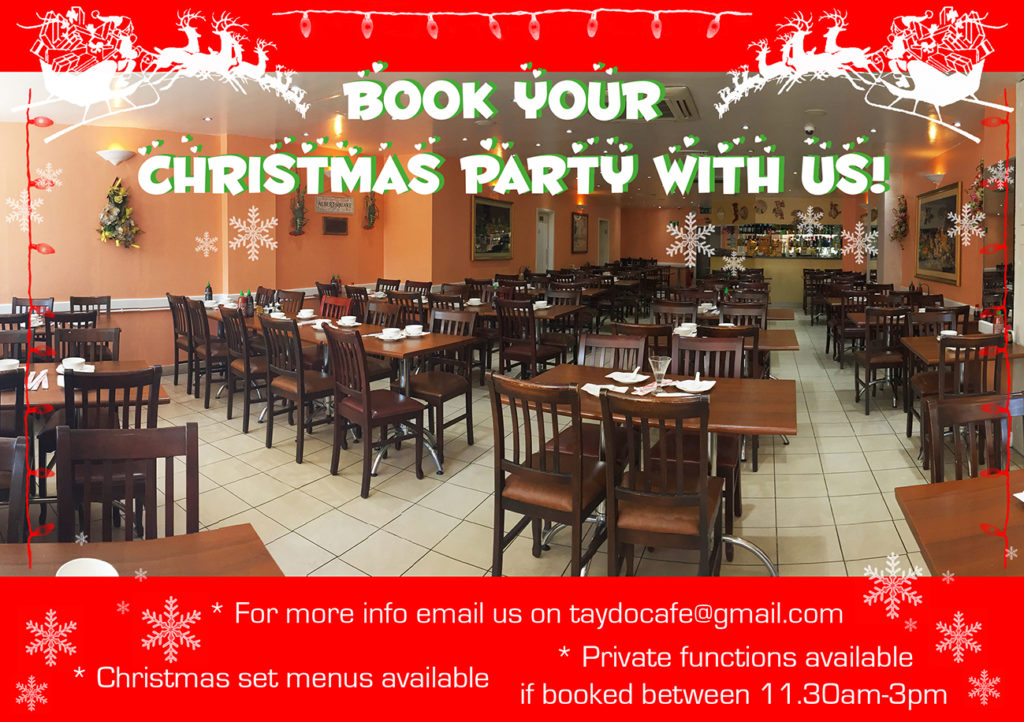 Contact us for more information. We hope to be celebrating this christmas with you all!
– Tay Do
Tay Do Cafe
65 Kingsland Rd, London E2 8AG
Tay Do Restaurant
64 Kingsland Rd, London E2 8AG
Location
Our Hours
Monday

11.30am - 3pm / 5pm - 11.30pm

Tuesday

11.30am - 3pm / 5pm - 11.30pm

Wednesday

11.30am - 3pm / 5pm - 11.30pm

Thursday

11.30am - 3pm / 5pm - 11.30pm

Friday

11.30am - 3pm / 5pm - 12am

Saturday

11.30am - 3pm / 5pm - 12am

Sunday

11.30am - 11.30pm