ANNOUNCEMENT: TAY DO CAFE WILL BE CLOSED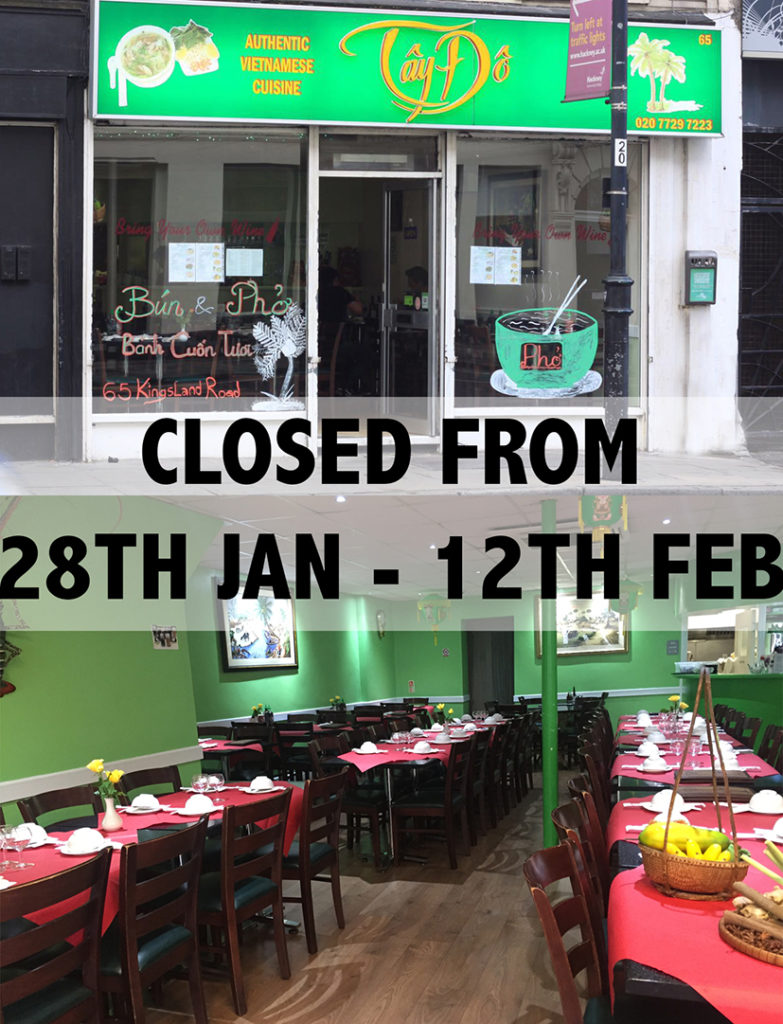 Apologies to our customers old and new, Tay Do Cafe will be closed for a short period between the 28th January – 12th February, as the owners will be in Vietnam during those dates. We apologise for the inconvenience, however, Tay Do Restaurant will still be opened as normal.
All bookings between those dates in Tay Do Cafe will be transferred to Tay Do Restaurant, so our booking will not be lost. Once again, we apologise for the inconvenience and we hope to see you soon.
– Tay Do
Tay Do Cafe
65 Kingsland Rd, London E2 8AG
Tay Do Restaurant
64 Kingsland Rd, London E2 8AG
Location
Our Hours
Monday

11.30am - 3pm / 5pm - 11.30pm

Tuesday

11.30am - 3pm / 5pm - 11.30pm

Wednesday

11.30am - 3pm / 5pm - 11.30pm

Thursday

11.30am - 3pm / 5pm - 11.30pm

Friday

11.30am - 3pm / 5pm - 12am

Saturday

11.30am - 3pm / 5pm - 12am

Sunday

11.30am - 11.30pm